Community Tools for Equitable Housing Rights: Housing Monitor, Lebanon
Tuesday, June 28, 2022
16:00-17:30
Press Conference Centre
World Habitat and Public Works Studio
Lebanon
Polish, Spanish, English, French, Russian, Chinese, Arabic + ISL [Polish + English]
Summary
This event is centred around the World Habitat Gold Award winning project Housing Monitor (HM) in Beirut, Lebanon. HM is a community housing tool developed by Public Works Studio (PWS) to protect and advance equitable housing rights for Lebanese and non-Lebanese alike. The current housing crisis in Lebanon is a direct result of speculative market practices, that operate within a context of policy that favours financialization and liberation of property investment over housing rights. Lebanon's current debt crisis can be reframed in a global context, where states' sovereignty has been weakened by monetary policy designed to position housing provision solely as an investment opportunity.
This event will reflect on such global policies in jeopardising the equitable right to housing while elaborating on the role of both international and local NGOs, as well as community tools – such as Housing Monitor – in tackling these challenges. The panel will reflect on how community tools like HM can make housing injustices visible in complex environments, forge solidarity networks and push equitable housing policies.
The event will feature the presentation of the 2021 Gold World Habitat Award by Executive Director Maimunah Mohd Sharif, followed by a brief documentary screening and panel discussion with leading housing organisations PWS (Lebanon) and 10Tooba (Egypt).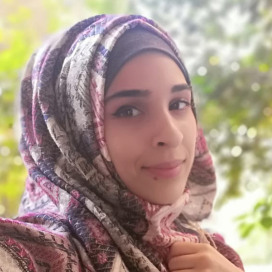 Tala Alaeddine
Architect, Urban Researcher, and the Research Department Coordinator at Public Works Studio
More Speakers