Call for entries: UN-Habitat Better Cities film festival at WUF11
Nairobi, 16 February 2022 -- The UN-Habitat Better Cities Film Festival returns to the Eleventh World Urban Forum in Katowice, Poland, 26-30 June 2022. Organised in partnership with First+Main Films, the festival will celebrate life in cities around the world by showcasing the power of storytelling to inspire and empower cities and communities.
"We're excited to launch the 2022 festival with the call for submissions. We look forward to seeing the inspiring stories that filmmakers are finding and telling about making their cities or neighbourhoods better. We exist to elevate those filmmakers and provide a platform and audience for their stories," said Josh Paget, founder of the festival. "Our mission is to find and share stories that will inspire other cities and communities to become better."
The Better Cities Film Festival is a partnership between UN-Habitat and First+Main Films which is a filmmaking company with a focus on telling stories about cities and town that build communities and spark the imagination. The two organisations have been cooperating since October 2021 for Urban October 2021
Generally, criteria for accepted films have been on topics such as the environment, better planning & design, better transport, better communities, and technology and innovation.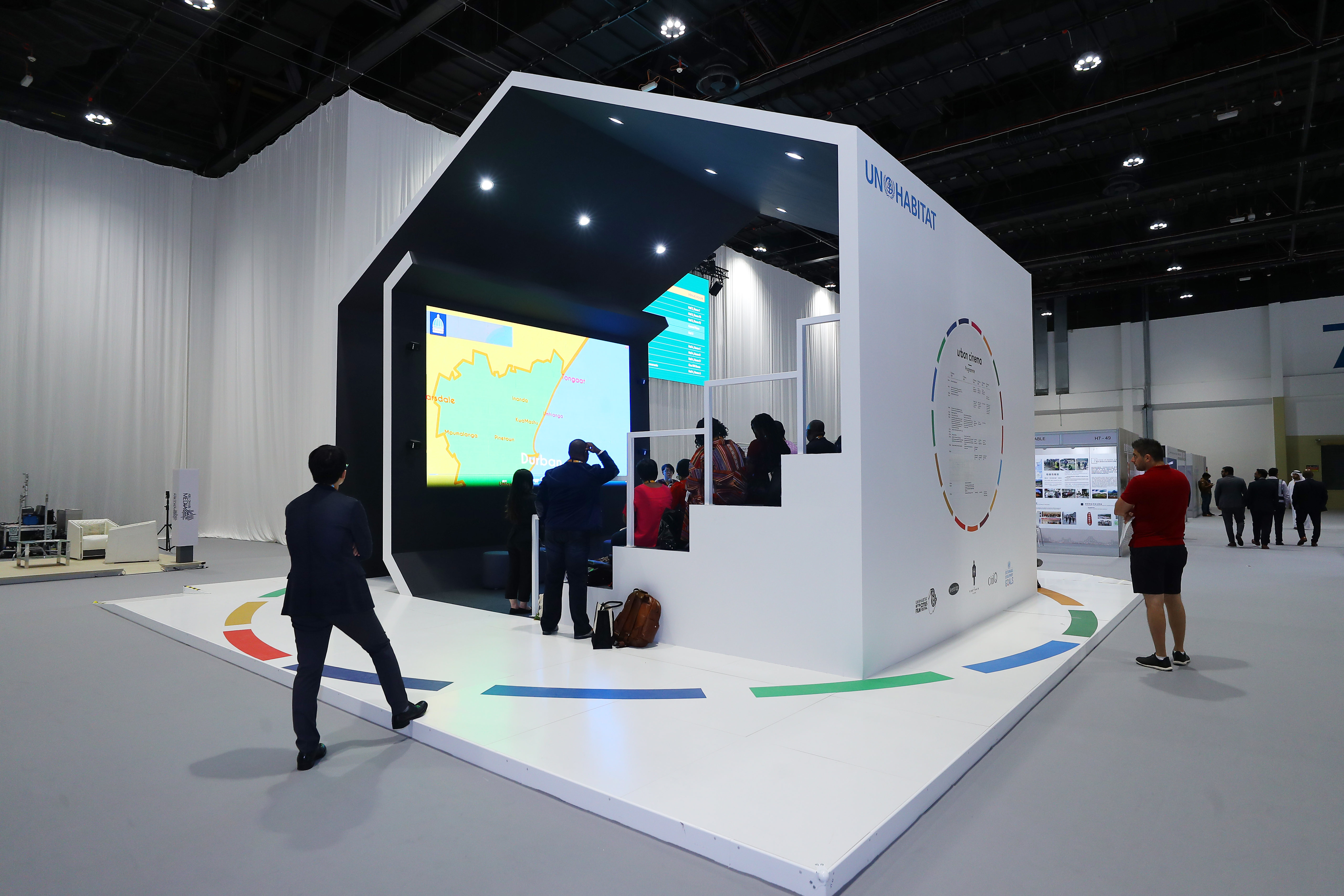 Films submitted before April 1st will be eligible for screening at this global event. They will have a chance to be seen by over 10,000 government representatives, urban experts, civil society, and other stakeholders gather to focus on the future of cities. While films submitted after that can continue to compete in the 2022 Better Cities Film Festival organised outside of the World Urban Forum.
The screenings will be followed by panel discussions on the topics raised by the films. The best films will be recognised at the World Urban Forum, as judged by a panel of top urbanists and filmmakers. Bring your film that will spark conversations around 'Transforming Cities'.
A new category being introduced this year is "Faithful: Stories from the Crossroads of Faith & Cities, inspired from the perspective that the world's religions share a common cause with the raison d'etre and spirit of the Better Cities Film Festival, which is to help make our cities, towns, and villages places of thriving for all people," explained festival co-founder Chris Elisara. Films submitted for this category can be about anything related to faith and the pursuit of making cities better. They will be eligible for special awards and screening opportunities.
At the Tenth Session of the World Urban Forum, 17 films were recognised from around the world that covered different genres and themes. Soufra', a documentary about the world's most unlikely entrepreneur living in a Syrian refugee camp took the Grand Prize Best.  Read the story here: http://bit.ly/2PfKwsi
Submit your films that showcase the transformative power in cities and communities through mobility and transport environmental practices, Innovation, design, economy and so much more. Let us learn from and celebrate your story at the eleventh session of the World Urban Forum, WUF11.
Film Entries
Films can be of any length or genre, with story or subject matter relevant to the 'Better Cities' festival theme. Filmmakers can submit their work for consideration at the official website: www.bettercitiesfilmfestival.com.