Sara Sekkenes-Tollefsen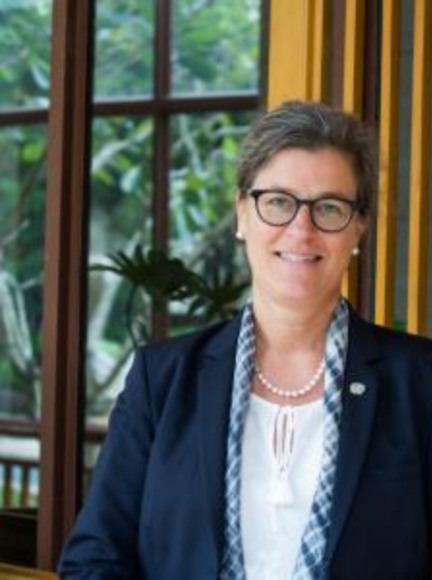 UNDCO | Resident Coordinator, Lao PDR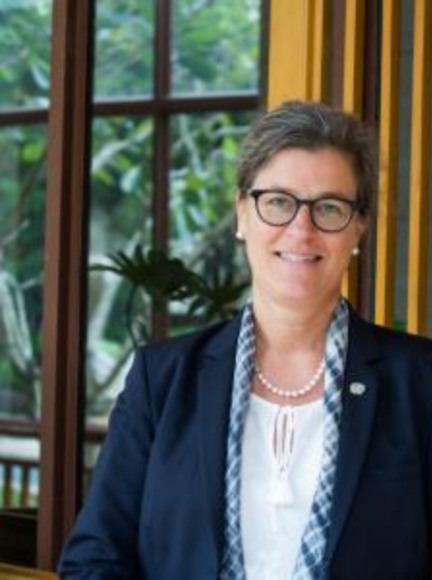 Biography
With 22 years of experience within international humanitarian and development cooperation, Sara Sekkenes was appointed the UN Resident Coordinator in the People's Democratic Republic of Lao by the UN Secretary General and began her assignment on 1 May 2019. Prior to this, Sara has worked with the United Nations for 14 years, serving in duty stations at the headquarters in New York and in Geneva.
Sara recently served at UNDP in Geneva as Adviser on Partnerships and Conflict Prevention (2015-2019) and as Team Leader, Conflict Prevention and Recovery (2011-2014), engaging in human rights, violence prevention, arms control and mine action work. Previously she served as UNDP Adviser and Team Leader, Armed Violence Prevention, Mine Action and Small Arms (2006-2011).
Before joining the United Nations, Sara worked with the non-governmental organization Norwegian People's Aid as Country Director in Mozambique, managing a 350-staff humanitarian mine action programme (2004-2005), as Policy Adviser at their headquarter in Oslo, Norway, (2001-2004) as Programme Adviser, in Bosnia & Herzegovina, Croatia and in Kosovo* (2001), and Programme Manager in Angola (1998-2000).
A national of Norway, Sara holds a Master from the University of Gothenburg, Sweden in the field of Human and Physical Geography and additional university degrees in Development Studies and Political Geography. She speaks English, French and Portuguese in addition to her mother tongues, Norwegian and Swedish.