President of ECOSOC: 'The time for New Urban Agenda is now'
The President of the United Nations Economic and Social Council (ECOSOC) urged governments, diplomats, mayors, policy-makers and planners to put their full support behind the New Urban Agenda as the most effective road map towards achieving sustainable urban development.
Speaking at the World Urban Forum in Katowice, Poland, H.E. Collen Kelapile said: "The next generation will be living in a world where 7 out of 10 people will reside in urban areas. 
"This means that our efforts to achieve sustainable development will depend on how we manage urbanization as it unfolds in rural and urban areas. The New Urban Agenda offers a road map to do just that."
Mr Kelapile said he was visiting the World Urban Forum to maintain the momentum created by the formation of the Group of Friends of UN-Habitat, Sustainable Urbanization and the New Urban Agenda, of which he is Founding Co-Chair.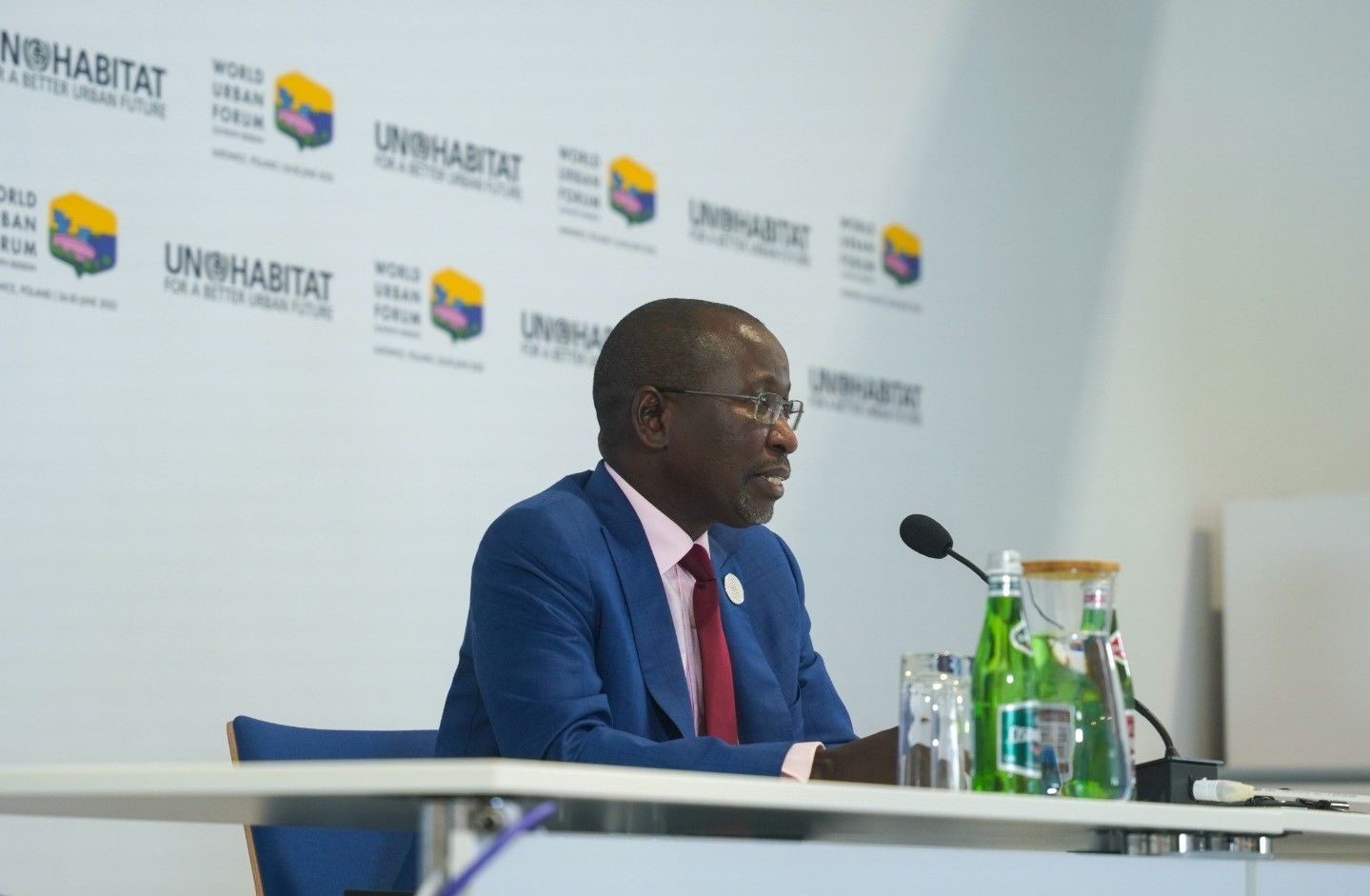 Since its formation at the same time as a High Level Meeting on the Implementation of the New Urban Agenda on 28 April at the General Assembly in New York, the Group has now reached 41 members, a number he expected to grow. 
"The New Urban Agenda lays out transformative actions that can guide countries to harness the power of urbanization to reduce inequalities and promote sustainable development. 
"While the Agenda was adopted back in 2016, regrettably its implementation has been very slow to take root. I believe we can do more to resuscitate momentum and I am pleased that our efforts in New York have been highly successful," said Mr Kelapile, who is also Permanent Representative of Botswana to the United Nations.
"I am committed to channelling the energies of the international community to addressing the problems of inequality and sustainable urbanization."
He said that the Group of Friends was formed by Botswana, and like-minded countries including Poland, partly in response to the persistent challenges that UN-Habitat has faced in raising funds. It is among those UN entities that is overwhelmingly reliant on voluntary contributions.