Urban crisis dialogue at the Eleventh Session of the World Urban Forum in Poland
The Eleventh Session of the World Urban Forum in Poland this June will feature an extraordinary dialogue on urban crisis prevention and response and special sessions on the social dimension of post-conflict reconstruction and urban recovery.
Dedicated space will be created for networking of all actors involved in urban crisis response and hearing the voice of cities, including on the Ukraine crisis response.
To repeat the call of the UN Secretary-General, the war in Ukraine must stop now. This war has led to senseless loss of life and massive devastation in urban centres. It is estimated that there are up to five million refugees and around seven million internally displaced persons.
The war in Ukraine has also significant impact on the neighbouring countries, including Poland, which has accepted almost three million refugees so far. It is supercharging a three-dimensional crisis — food, energy and finance — that is pummeling some of the world's most vulnerable people, countries and economies. As many as 1.7 billion people — one-third of whom are already living in poverty — are now highly exposed to disruptions in food, energy and finance systems that are triggering increases in poverty and hunger.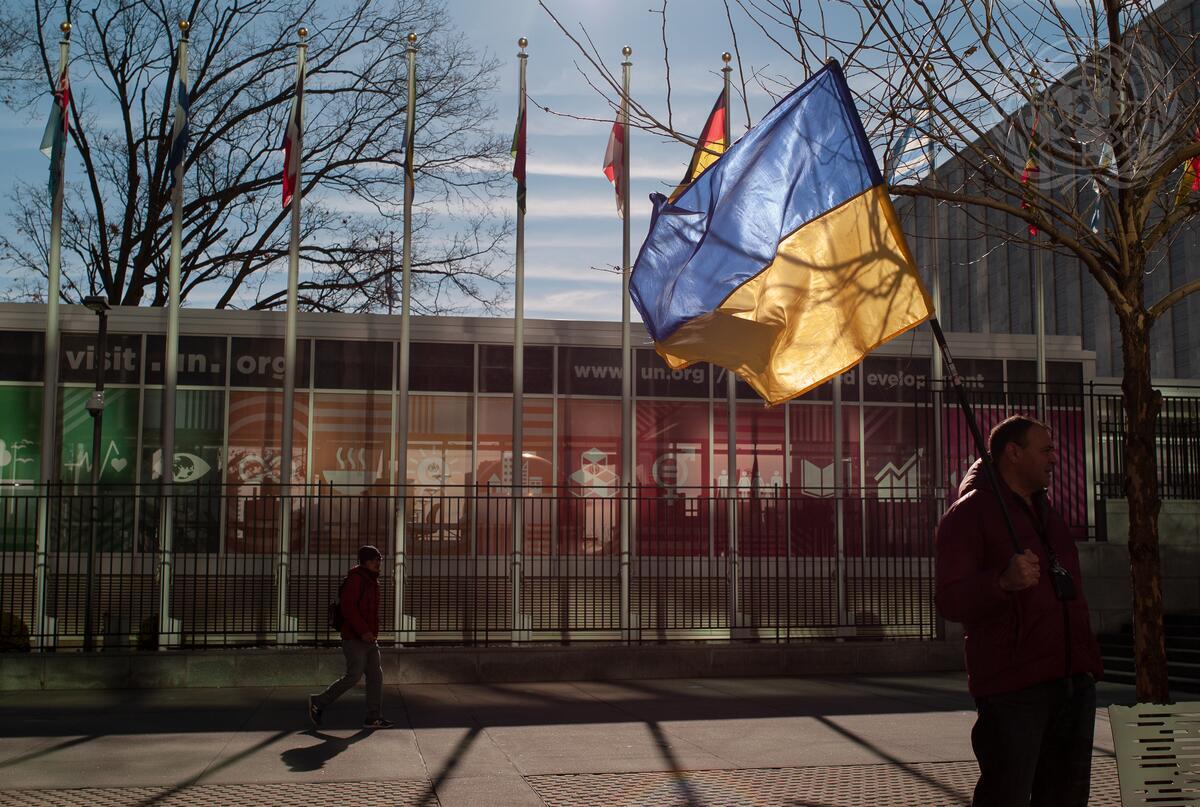 Cities and mayors are at the frontline of this war hosting the displaced, providing essential basic services, such as water, food, electricity and health facilities, and ensuring delivery of vital humanitarian aid.
UN-Habitat stands in solidary with the mayors and supports the huge mobilisation of cities across Europe.
UN-Habitat is developing an urban crisis response to advance urban recovery and reconstruction, where possible, using its existing tools and methodologies.
"It is hard to provide estimates or timelines as the conflict is ongoing and no peace settlement is in place to start large-scale reconstructions efforts. It is important to incrementally develop the analysis based on available data and inform humanitarian and recovery response so people can return where they can and want,"

said Filiep Decorte, Emergency Director at UN-Habitat.
According to him, it is important to map out the pre-war shortcomings in housing, neighborhoods and cities so a better urban future will be possible. Building back better cannot be just about the buildings. It is about rebuilding lives of people and neighborhoods.  
Questions about crisis response and prevention as well as recovery efforts in countries undergoing conflicts or recovering from natural disasters will be discussed at the extraordinary session of the World Urban Forum from 26 to 30 June 2022 in Katowice, Poland.